Reserve Your Globally-Sourced Luxury Stone
Do you want to update or install a fireplace? Are you considering luxury stone for your mantel? You don't need to go much further. Dente Trading is here to serve you and your needs. You want a fireplace that speaks class, sophistication, and exorbitance. Don't go with anything less than the world's finest stone slabs. Reserve your stone with Dente Trading today!
Why Choose Dente Trading?
Reputation Built on Extraordinary

Hand Select the "Chosen Ones" in Stone Slabs

Leading Edge Design Trends

Serving Refined Architects, Posh Designers, and Elite Homeowners

Awe Inspiring Natural Stone Collection

Top-Tier, Dynamic Quality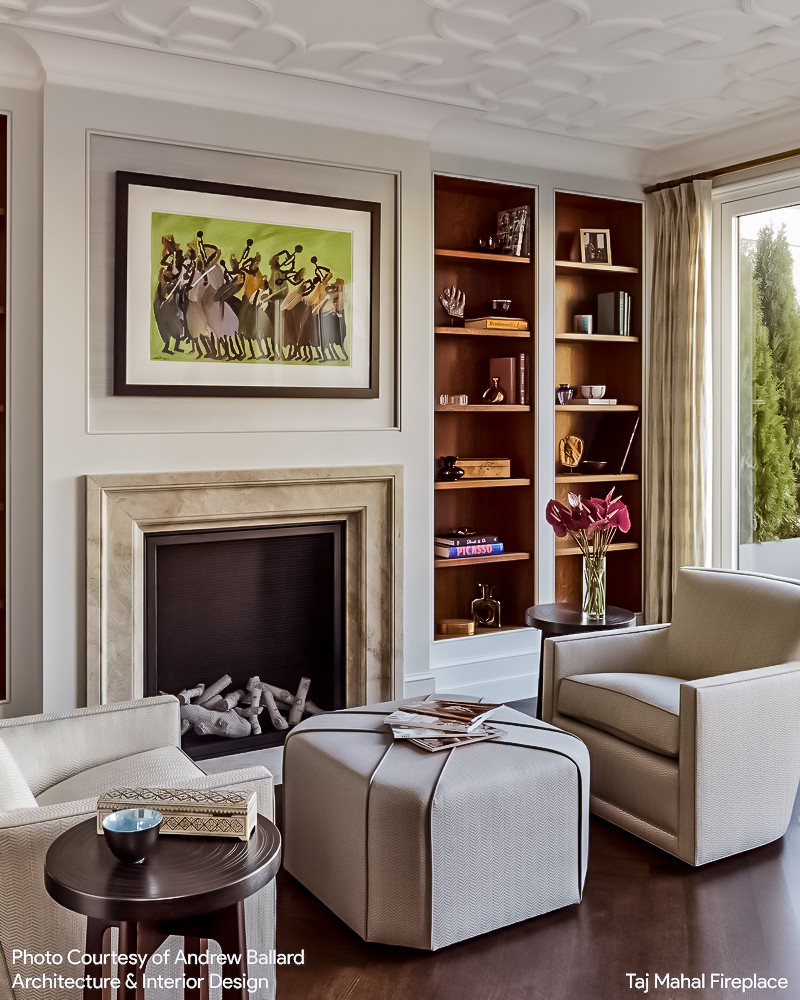 Your fireplace is more than a feature in your home; it's the focal point of your great room, living room, or loft. You gather near it when you want some peace and quiet. You invite guests over to enjoy the warmth that it brings to the space. What's more, the style and design of the fireplace adds to the room's beauty and influence.
Why Choose Luxury Stone
It's a tough decision on which type of stone to choose for your fireplace. Nothing speaks more to the quality and attention to detail than the products you use for your residence. That's why Dente Trading is here to assist you in deciding which type of stone is right for your project. Whether you want granite, quartz, limestone, or another material, we are here to help. Here are some reasons to choose luxury stone:
Status
You cannot argue the beauty and grandeur of globally sourced stone; it's like borrowing a piece of the world and bringing it into your residence. Granite, marble, quartz, and more are available to take your fireplace from another hole in the wall to the focal point of every gathering and conversation. You want to be the standard of quality, and you can start with your fireplace. Reserve your stone slabs today!
Function
A fireplace that looks nice may add value to your conversations and status, but you also want a fireplace that functions properly. The luxury stone collection at Dente Trading facilitates the proper function of your fireplace while stunning those who gaze upon it. A luxury slab of stone will not only warm their souls, but it will also warm their bodies.
Value
A room with a fireplace is seen as a warm space, whether the fireplace functions or not. You will have a gorgeous fireplace that functions, which will add value to your life in ways you may not see now. Conversations near a warm, open flame tend to become more intimate, whether for business or personal endeavors. What's more, a stunning fireplace wrapped in luxury stone sends the message that you live by a certain standard. Reserve your stone slabs today!