Enjoy Luxury Stone Slabs as Your Bar Top
While most believe it's about what you're pouring at the bar that matters most, the experts at Dente Trading believe that the proper luxury stone slab installed as your bar top can exceed expectations and turn conversation from liquid to stone. If you want to impress your guests and feel great about the investment into an extraordinary stone slab sourced globally, reserve your slab with Dente Trading today.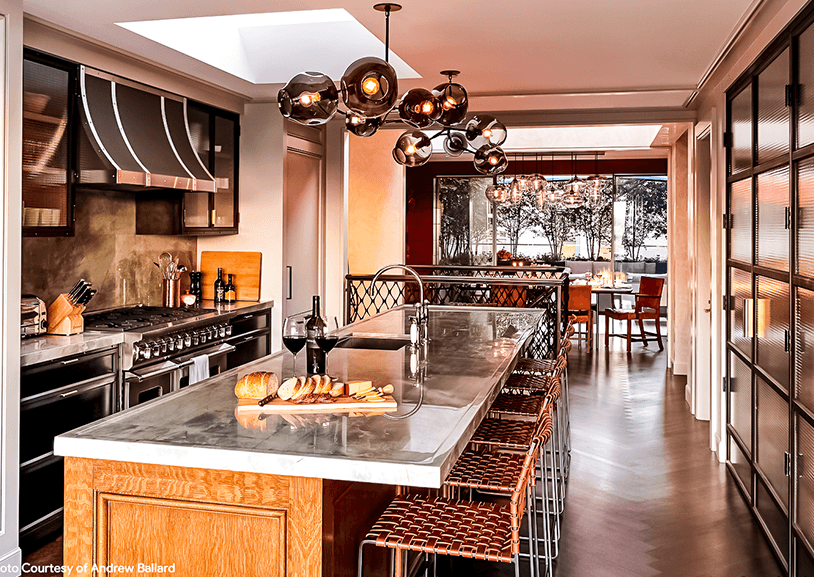 What Makes Dente Trading Your #1 Choice for Bar Top Options?
Reputation Built on Extraordinary

Hand Select the "Chosen Ones" in Stone Slabs

Leading Edge Design Trends

Serving Refined Architects, Posh

Designers, and Elite Homeowners

Awe Inspiring Natural Stone Collection

Top-Tier, Dynamic Quality
Your bar is more than a station for pouring drinks; it's one of the many stops through your exorbitant home. Make a stop at the bar about more than the liquid you're pouring over it. Make the stop about the beauty of the stone carrying the weight of your drinks and the conversations. While there are dozens of reasons to choose globally-sourced stone for your bar top, here are three more that you ought to consider:
Status
If liquid gives us courage, then stone gives us status. Your luxury stone bar top is the reason your bar exists. Those who enjoy drinks with you in the evenings or on the weekends prefer to drink with class. Marble, quartz, limestone, or another globally-sourced material offers you the opportunity to give yourself and your guests that feeling of class and sophistication. A luxury stone slab is about more than the function; it's about how the stone became your bar top.
Function
Any bar top is going to need to hold drinks and conversations alike. A luxury stone slab offers you the ability to host guests and impress them with your taste in globally-sourced stone, whether it be granite, marble, quartz, or otherwise. A strong, durable slab of stone is a great way to ensure your bar can function properly.
Value
Beyond the monetary value that a luxury stone slab brings to your bar area, the moments, memories, and conversations surrounding that stone is where a majority of the value arises. A single drink with the right person can change your life. A deal can be made that sets up your future for the better. What's more, you can have it all when you choose to reserve your globally-sourced stone slabs from Dente Trading today!